We know the success of your business is your top priority, and we are dedicated to helping you succeed. That is why we've teamed up with select community partners to give you the tools you need for success. From developing a business plan to consulting and mentorship, our partners are here to help you reach your goals.
---
SCORE Cleveland
CommStar has partnered with Score Cleveland to offer our existing and potential customers confidential Free mentoring to help you start or grow your business.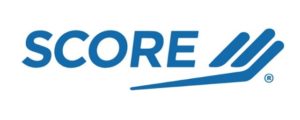 Free, Real-World Mentoring to Help Your Business Succeed
Small business success comes from a combination of hard work and risk taking in the pursuit of your dreams. You don't have to take those risks alone. SCORE can give you the support, encouragement and tools you need to build and sustain your business. We have over 80 mentors from all business disciplines ready to help. And you can count on the highest-quality service available.
SCORE Workshops 
Whether you are starting or growing your business, these workshops offer an added way
to learn from the expertise and experience of seasoned business mentors. SCORE workshops provide valuable skills and convenient networking opportunities with other business professionals who can help you succeed.
---
Small Business Development Center at Lorain County Community College
We are a proud partner with the SBDC at LCCC

The Ohio SBDC is the only statewide system that works with entrepreneurs in all industries, at all stages of business growth. Through access to a wide range of services and resources, the SBDC meets the needs of the experienced and the prospective small business owner at his/her level of sophistication helping transition to the next level of business insight and understanding growth.
The Ohio SBDC Network provides assistance in:
Access to Capital (business loan assistance)
Buying or Selling a Business
Exporting
Management and HR
Business Plan Development
Government Contracting
Marketing Research and Strategies
Strategic Planning
and more…